"I embody Nature to express the voice of the invisible that brings me the messages of intuition."~Rosangela Silvestre. Orixa inspired dance movement workshop focusing on symbols in motion.
When
Wednesday, April 15th
Where
CIMC 213 S San Francisco St. Flagstaff, AZ
Start Time
7-8:30pm
Price
$15 $10 students with ID
About The Artist
Close Video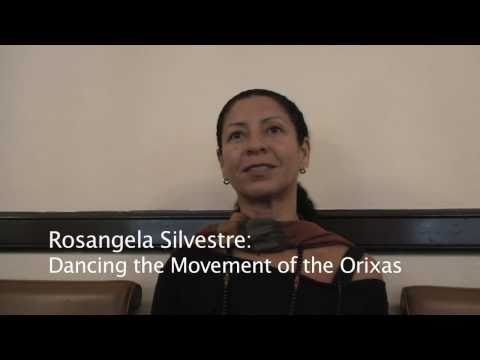 Choreographer, instructor, dancer and creator of the Silvestre Dance Technique, Rosangela is a native of Salvador, Bahia, Brazil, where she graduated with a Bachelor's Degree in Dance and post-graduated specializing in choreography, achieving her degree from the Federal University of Bahia (UFBA). She has researched dance and music in Brazil, India, Egypt, Senegal and Cuba as part of her ever-evolving and eclectic palette of movement. She acquired training in such diverse techniques as: Martha Graham, Limón, Horton, Floor Bar, Classic Ballet, Dunham Technique, and has experienced diverse dance expressions - such as Germany Theater Dance, Contemporary, Folkloric, as well as Traditional dances of Africa and other continents.